You can subscribe to Tap Inspect from your Tap Inspect web account by clicking on Pricing in the user menu in the blue title bar or going into your Settings.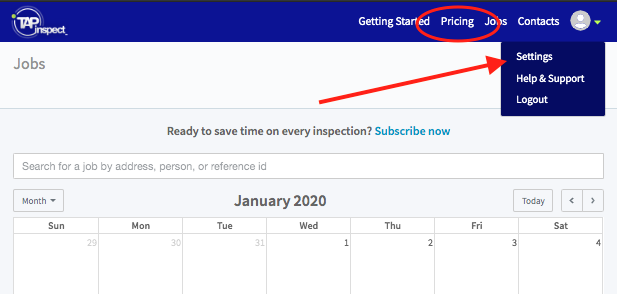 Or you can go directly to https://app.tapinspect.com/subscriptions and login with the same email and password you use with the app.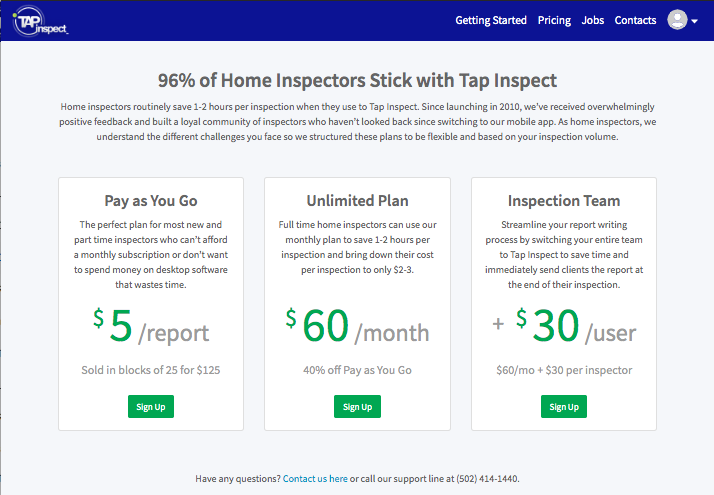 Once you have decided which plan fits you best click on the Sign Up button for the plan you want to use and the Sign Up Page will be displayed.

Be sure to scroll to the bottom and complete all the fields before clicking on Place My Order.